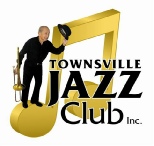 PMJB is to the best of our knowledge Queensland's longest running jazz band and was founded in February 1974.
Original members of the band were:
Jan Aleman – Guitar
Larry Thomson – Trombone
Paul Waters – Clarinet
Ivan Hauri – Clarinet
Luke Portier – Bass
Bob Hebden – Drums
Les Nicholson – Trumpet
In 1975 not long after starting John Ruffle and Nev Minon joined the band and Bob Passmore and Red Huxley joined around 1985.
In 1978 PMJB recorded the first ever locally recorded and produced vinyl album engineered by Eric Ball. PMJB has recorded on ABC radio with Gospel singer Shereen Malamoo and in 1982 had its own three-show jazz series on Channel 7 Television titled Front Line Jazz.
PMJB has appeared at Festivals all over Queensland and appeared at the Australian Jazz Festival in
1978.
The band's music style supports its name and the music ranges from early Trad, to mainstream, to swing with a hint of modern.
The band's motto is take the music seriously but not yourself.

John, Nev, Red, Bob (Passmore) and Les are still in the band which plays on the 4th Sunday of each month as the house band for the Townsville Jazz Club.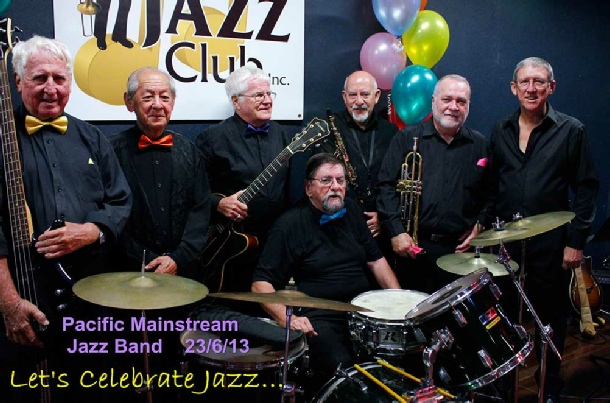 PMJB 2013 (L-R) Red Huxley bass, Neville Minon trombone, Oscar Smith guitar,
Bob Hebden drums, Bob Passmore sax, Les Nicholson trumpet, John Ruffle piano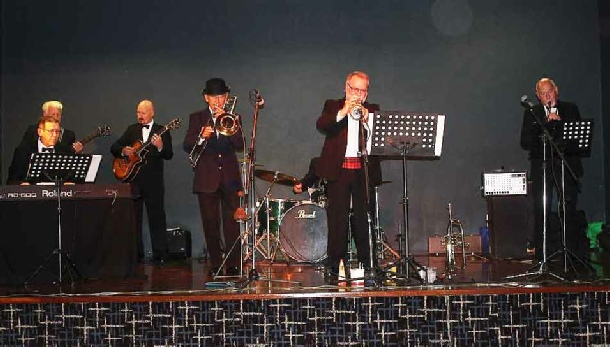 (L-R)
John Ruffle piano
Red Huxley bass
Larry Thomson guitar
Neville Minon trombone
Bob Hebden (obscured) drums
Les Nicholson trumpet
Bob Passmore saxophone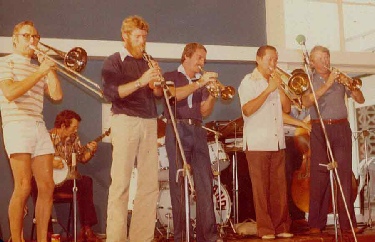 PMJB 1978 - playing at the Mileham Hayes Jazz Festival in St Lucia, Brisbane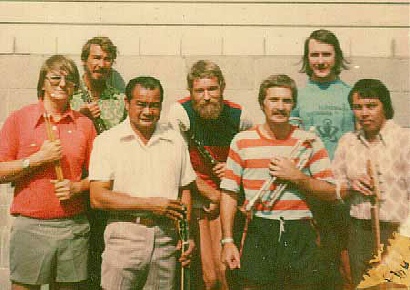 PMJB 1974

(L-R) Bob Hebden drums, Paul Waters clarinet,
Jan Aleman guitar, Ivan Hauri clarinet,
Les Nicholson trumpet, Larry Thomson trombone
Luke Portier – bass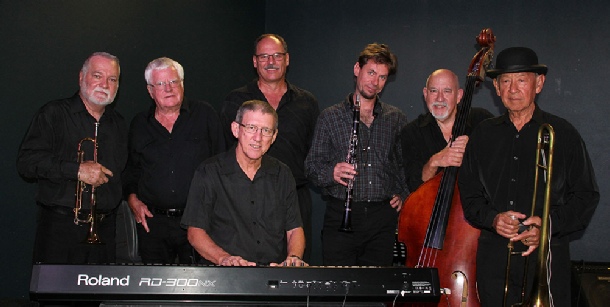 The new Pacific Mainstream Jazz Band 2014
(L-R) Les Nicholson trumpet, Oscar Smith banjo & guitar, John Ruffle piano, Richard Juszczyk drums, Bob Passmore saxophone & double bass, Neville Minon trombone
PMJB 2002 (L-R) John Ruffle piano, Red Huxley bass, Bob Hebden guitar, Steve Wright drums, John Trigg trombone, Les Nicholson trumpet,
Mike Faragher soprano sax, Bob Passmore tenor sax