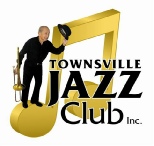 12th April – Counterpoint.
Well, what a great night of Jazz was enjoyed on Sunday 12 April with Bob Passmore's band Counterpoint at the helm! Mark Wyer (Piano) was brilliant on the black and white keys, together with our famous Les
Nicholson (Trumpet), relatively newcomer on the block Yuri Leschenko (Sax) with his superb technique, Richard Juszczyk (Drums) giving the dancers the correct beat and last but not least Bob Passmore (Bass) who is always on the stage playing a different instrument – talented man! Vocalist Marilyn Sheather excelled with her renditions of popular jazz songs throughout the evening. Her singing was a joy to behold. I was so thrilled to hear Marilyn sing one of my favourite songs, "Someone to Watch over Me" which was superb. A special guest for the sit-in bracket on piano was Rory Clark, the son of well known Alto Sax player Roger Clark. The programme started off with the popular S'Wonderful followed by How About You, How High the Moon, It Had to be You, (I can still remember singing this, at 10 years old, while standing
behind my mother who played the piano, many moons ago……..), also What is This Thing Called Love, Autumn Leaves and ending with the evergreen, I Get a Kick out of You, to name just a few. The lovers of Jazz music as well as those members who love to dance certainly enjoyed this wonderful evening and I will be looking forward to the next time Bob's Band will be playing at the Jazz Club, so put on your dancing shoes and come along to enjoy a marvellous night!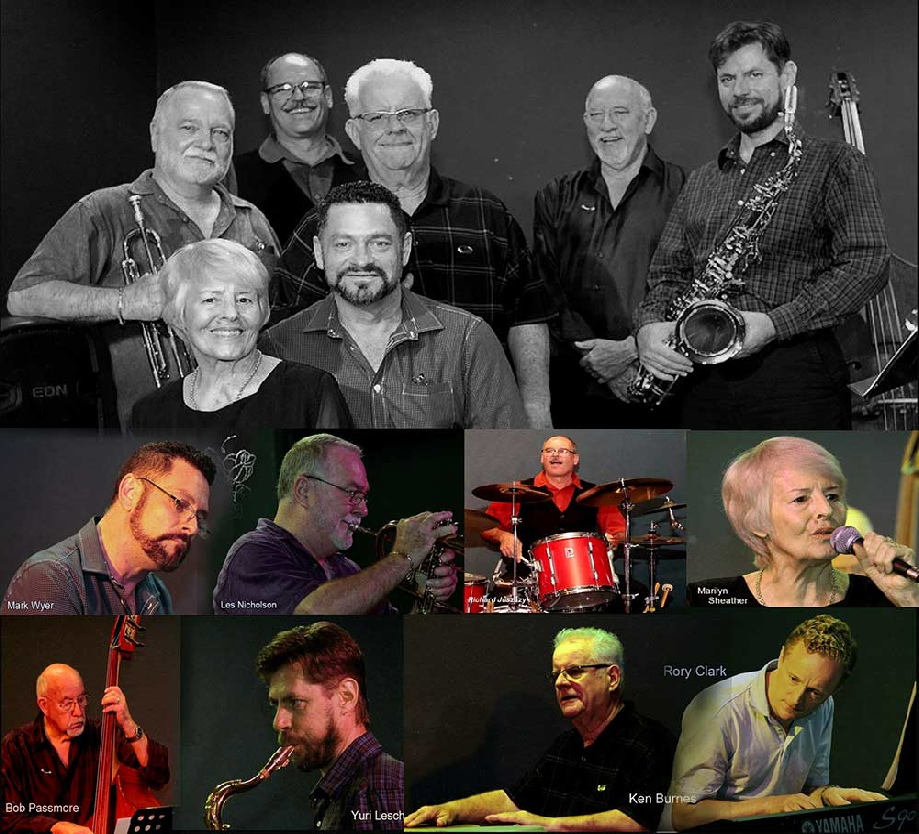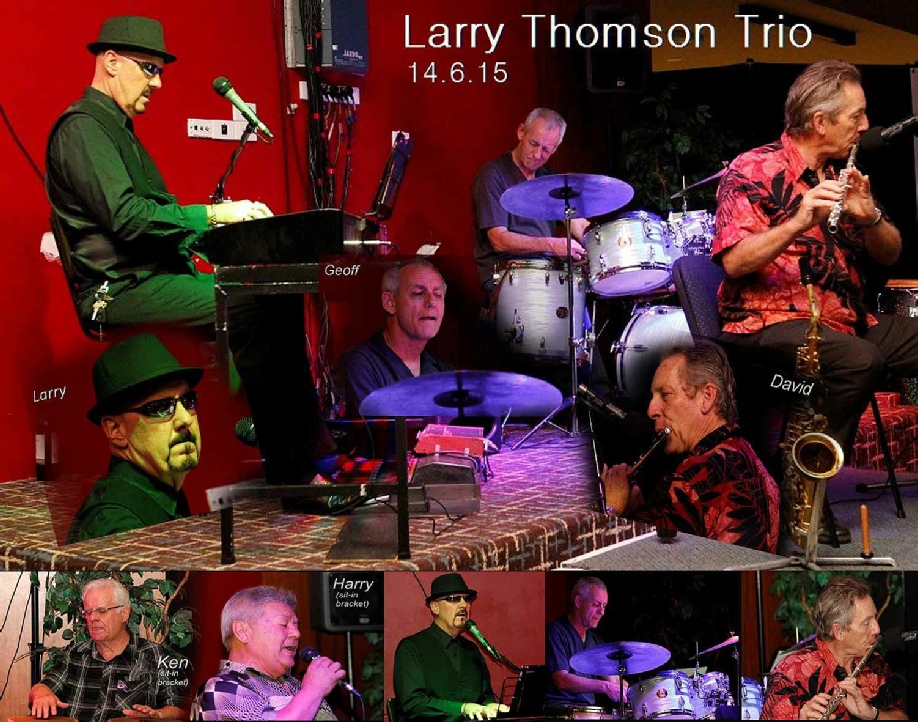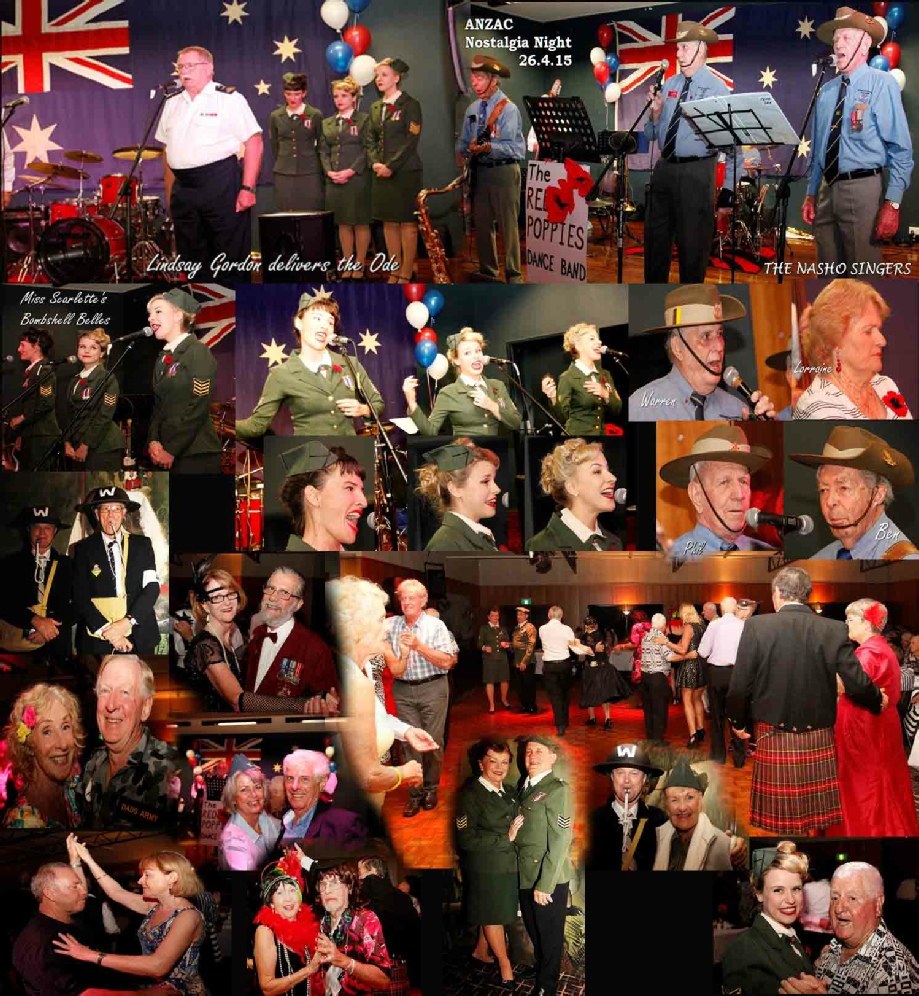 ANZAC Nostalgia Night
Miss Scarlett's Bombshell Belles would like to thank the Townsville Jazz Club for inviting us to perform at the ANZAC Nostalgia Night – one of the most pleasurable evenings we have had in our performance careers.

The atmosphere was second-to-none with such an enthusiastic and generous audience. It was also an opportunity to let our own hair down after a busy weekend of ANZAC performances, so we wasted no opportunity to test out the dance floor and get energised with a delightful meal.
Our five-song set flew by in a whirl of harmony and lively choreography. We could have continued all night – but we were happy to tap our toes along to the Red Poppies Dance Band (Pacific Mainstream Jazz Band) and the NASHO Singers, both producing such wonderfully bold and beautiful sounds.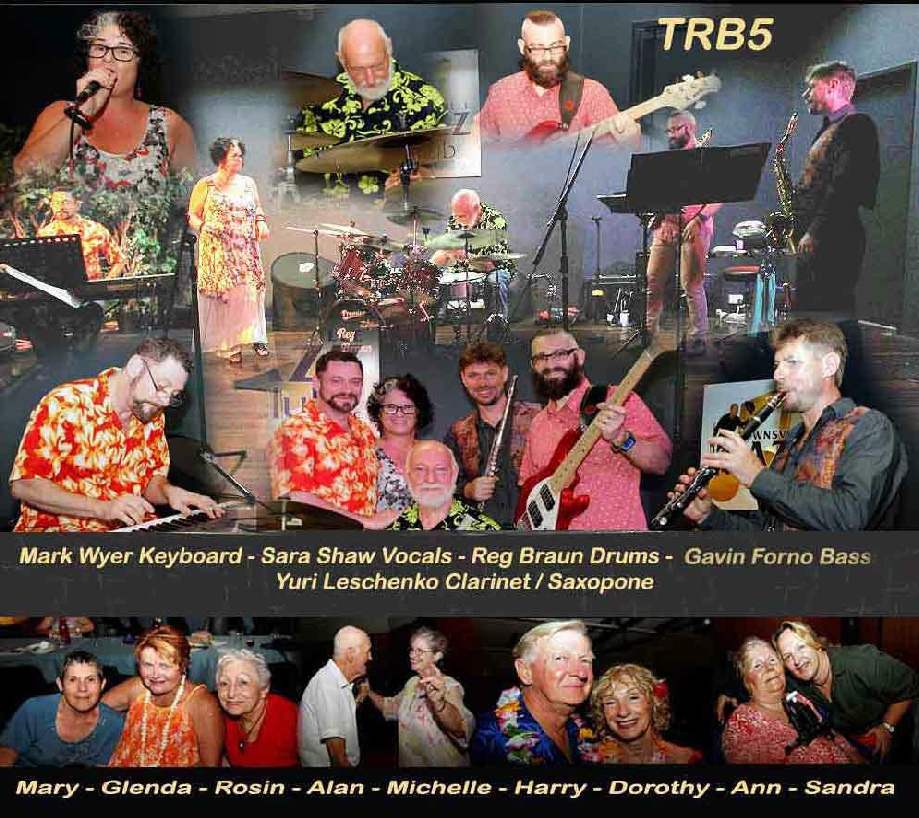 Larry Thomson Trio. Review by Jean and Alan Dartnall
A small group played to a small audience on this evening and those who didn't come missed out on some
excellent jazz. The Larry Thomson trio, consisting of Larry on piano and vocal, David Salisbury on
saxophone and flute, and Geoff Lotze on drums, were joined for a bracket by Harry Rivers - visiting from
Cairns - on congas and vocal, and later in the evening, by Ken Burnes on congas
They used the smaller stage at the back of the hall which one of the musicians told me is not so hot or so
'echoey' as the big stage and is very suitable for a small ensemble. To accommodate a drum kit and a third
chair it was necessary to have a small 'add on' at the front of the stage and it was a pity that this was
placed in the centre rather than to one side which would have made it easier for that the three musicians to
have eye contact. But it was an excellent set up for the intimate and interesting style of music being
played.
The trio started with some familiar pieces from Charlie Parker and Duke Ellington but went on to introduce
a composer new to me Michael Franks (who could resist a ballad with a romantic title like Egg Plant). I
think my favourite item of the evening was Harlem Nocturne, although Black Orpheus was a close
contender and a few familiar favourites like Bye Bye Blackbird and Blue Moon brought the dancers onto the
floor.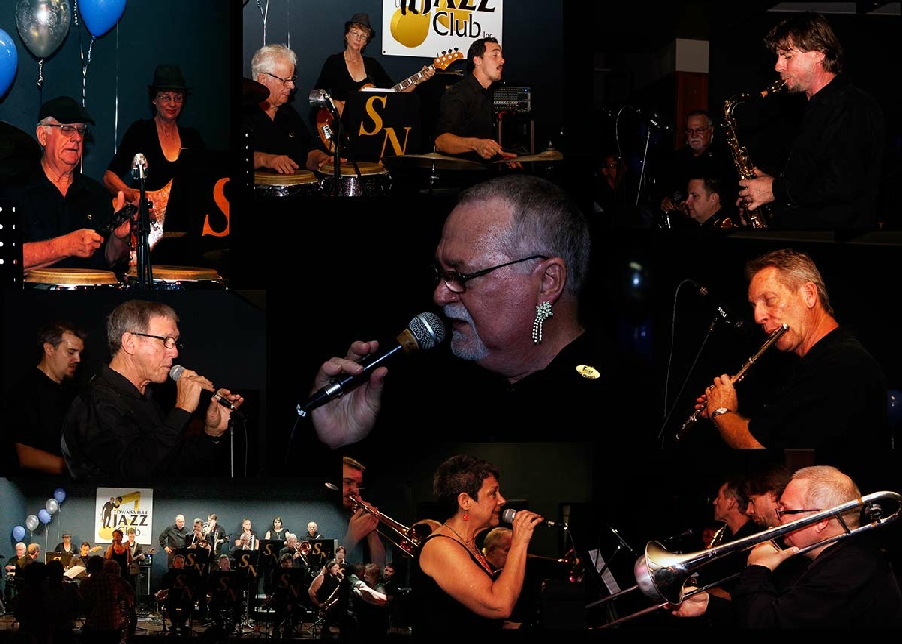 Denim and Diamonds Dinner Dance with the Stokes Nicholson Big Band, 25th October 2015
Denim and Diamonds Dinner Dance with the Stokes Nicholson Big Band, 25th October 2015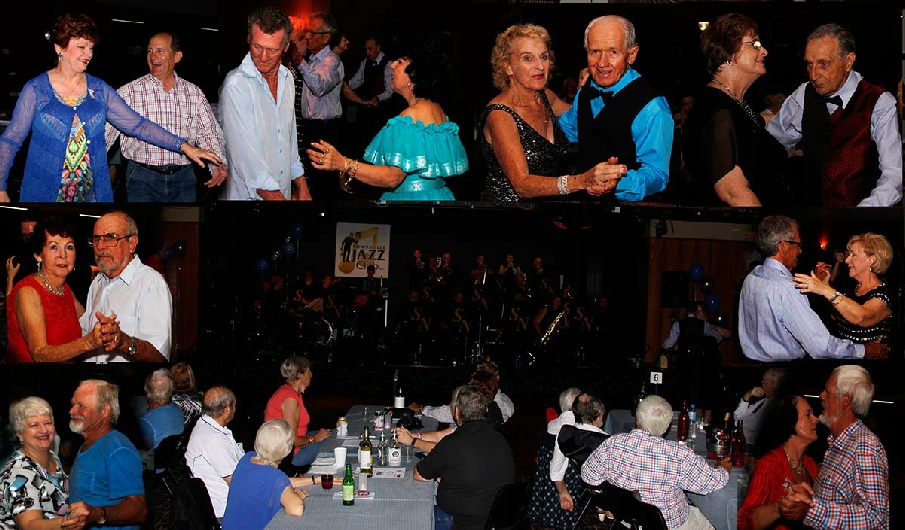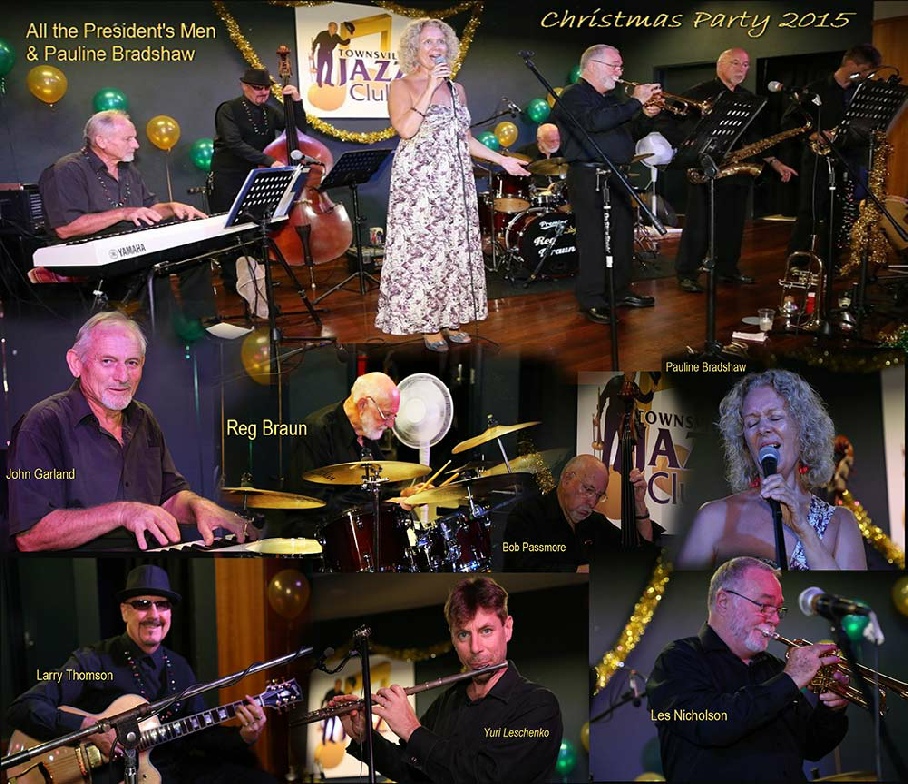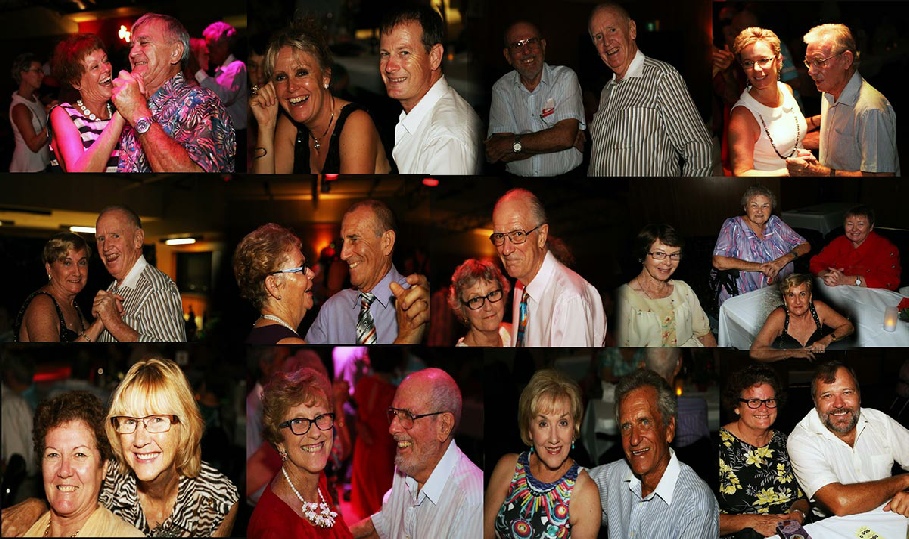 Guests had a wonderful time whether just listening to All the President's Men and Pauline Bradshaw or spending their night on the dance floor making the most of such great jazz music. Christmas party band and guests