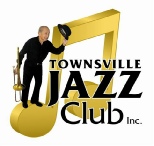 Jazz Radio TTT
http://www.triplet.com.au

TTT is situated at the back of the Townsville Arts Centre, corner Sturt and Walker Streets
in the city. It has been broadcasting Jazz from its beginnings in 1981.
Albert Schimmel
Growing up with trad jazz in Europe I still enjoy this type of music.
One can't go past the Dutch Swing College Band but my favourite band is Chris Barber and his Jazzmen. This gives you an indication of the type of program to expect from me.
I do play the older bands like Jack Teagarden, Humphrey Lyttelton, Sidney Bechet with a few big bands thrown in. My favourite being Benny Goodman. I have a good selection of Australian trad jazz records from Graeme Bell to the New Melbourne Jazz band.


Maurie Besgrove
I like various types of jazz, especially instrumental, but not very much of the highly technical improvisational playing.
I particularly like the modern jazz of Don Burrows, James Morrison and Bob Barnard and their associates and older music of performers such as Dave Brubeck, Kenny Ball and Acker Bilk.
Other jazz types I like and present are nostalgia, traditional, Dixie, swing, big bands, Latin, gospel, blues.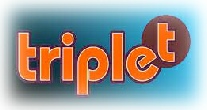 To hear the Pacific Mainstream Jazz Band
and Sweet Georgia Brown click play

Wanted: Jazz presenters. Only qualification is a love for jazz.
Ring the station on 47215333 for more information.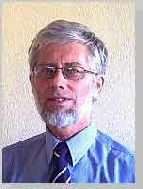 These and other presenters of great jazz invite you to tune in every Tuesday and Thursday night
8.00 – 10.00 pm. for great jazz followed by Blues 10 to midnight.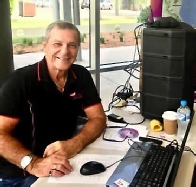 Gary has been doing his 'Blues With Attitude' show on 4TTT for over 3 years & is doing his best to make 4TTT the blues capital of Queensland.
Gary's blues show is streamed around the world & he has a devoted following, not only in the Townsville region but in many countries around the world.
The theme of his blues shows is to play tracks not only from well-known artists & bands but from artists & bands that listeners may not have been heard from before.
Jazz Tuesday 8 - 10 Blues Tuesday 10 - 12 Jazz Thursday 8 - 10 Blues Thursday 10 - 12

3 - Albert 3 - Vita 5 - Jennie 5 - Vita
10 - Vita 10 - Albert (Prerecorded) 12 - Mark 12 - Bob
17 - Bob 17 - Gary 19 - Jennie 19 - Gary
24 - Albert 24 - Gary 26 - Vita 26 - Gary

31 - Maurie 31 - Albert (Prerecorded)