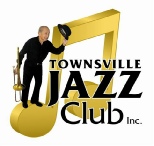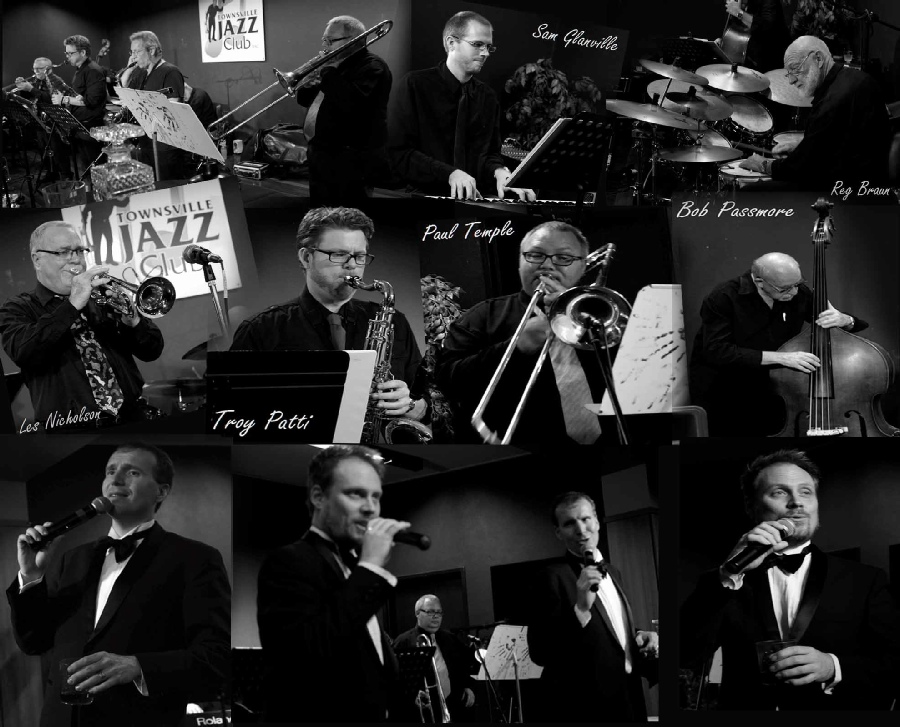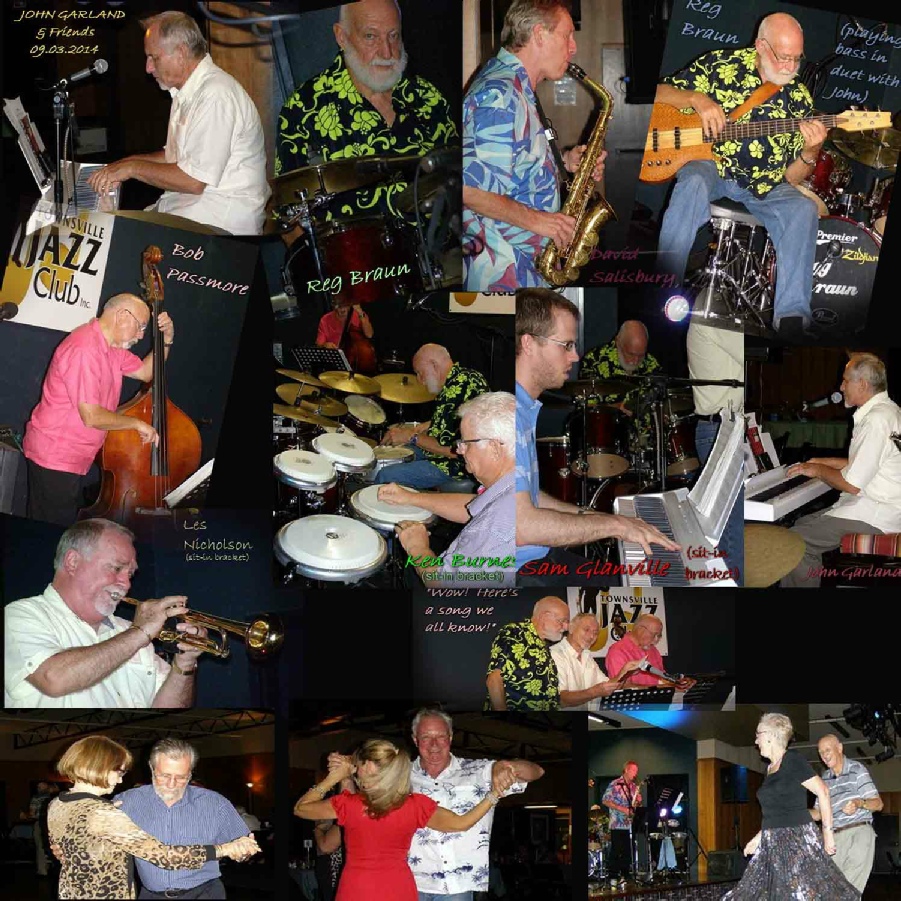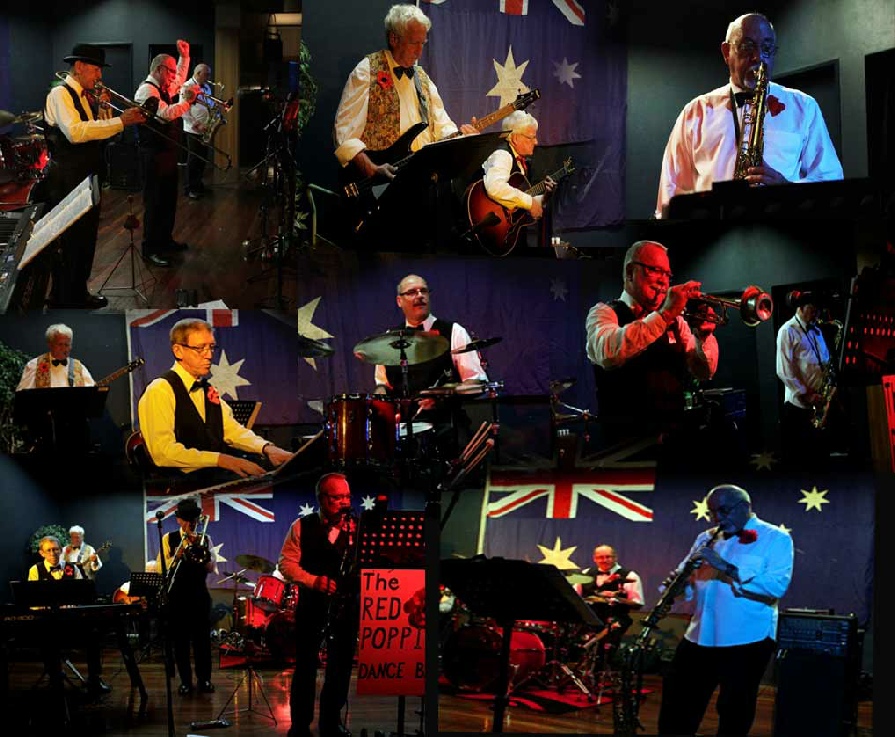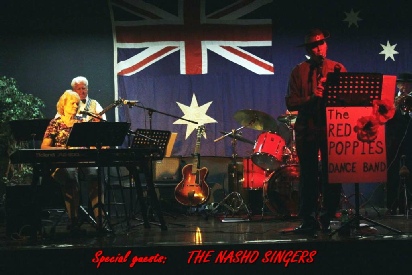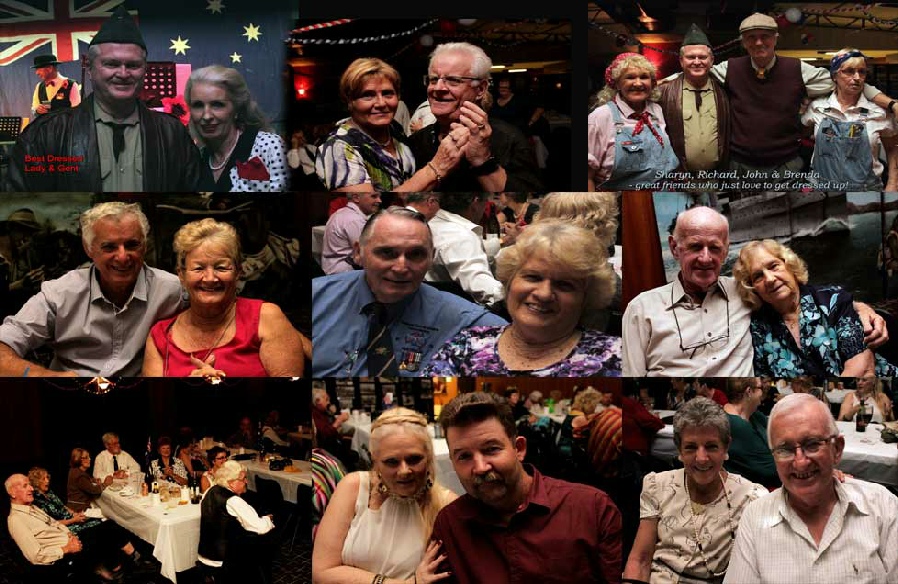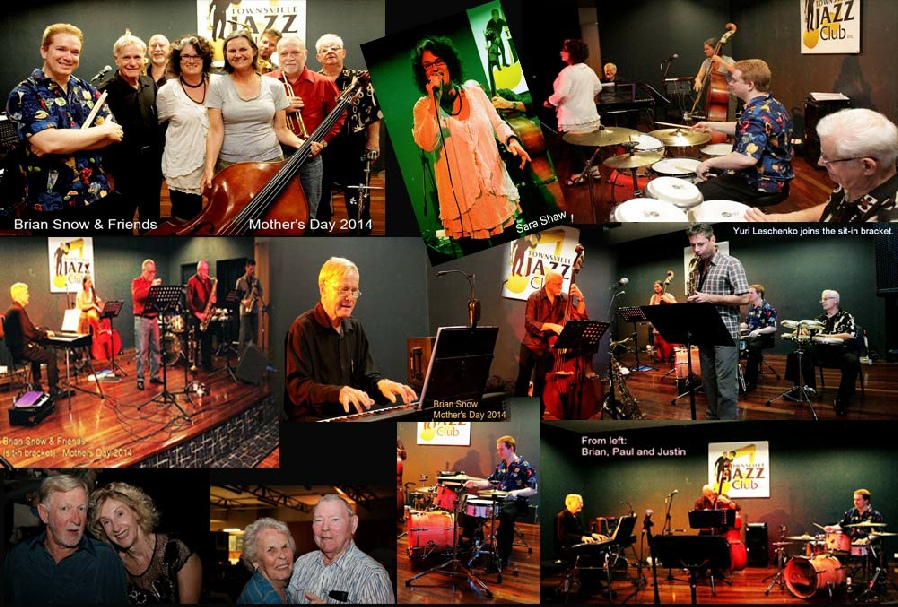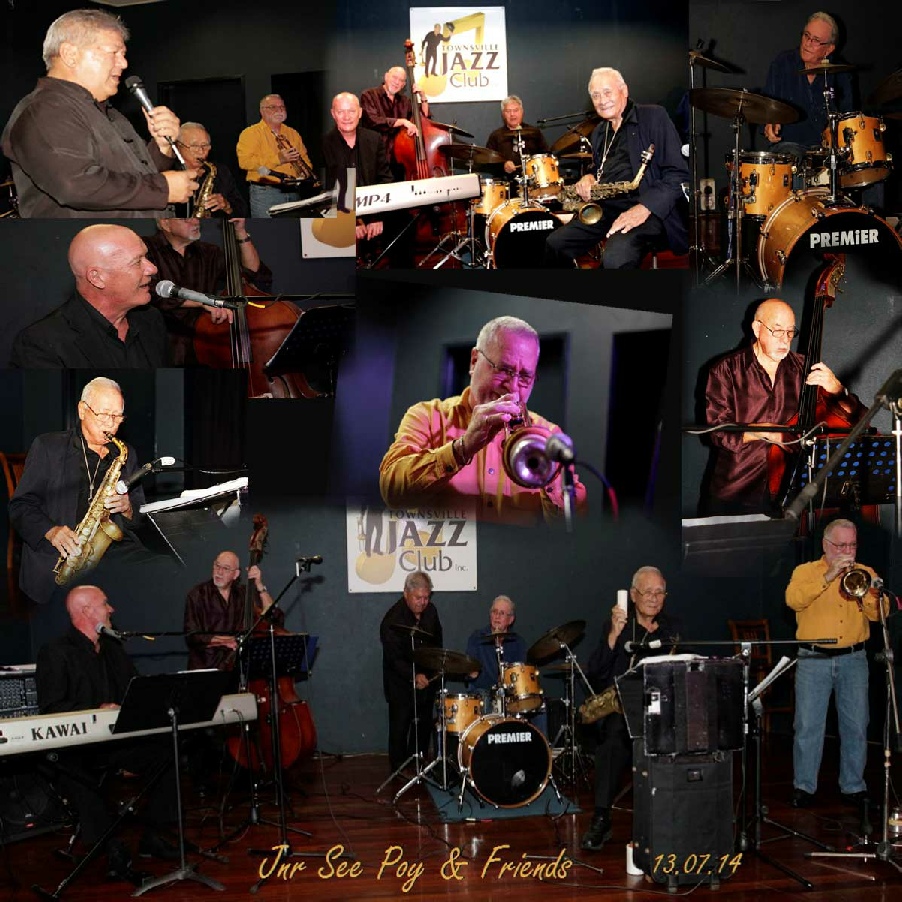 Bottom row:
Tommy See Poy Bob Passmore Harry Rivers Doug Lye Jnr. See Poy Les Nicholson
Review by Scott Heron of Attori
For Attori, the opportunity to perform with a live band doesn't come very often; when you add the calibre of All the President's Men, we considered this to be a great opportunity. It was wonderful to see people who were already familiar with us, as well as getting to perform for a new audience.
It was also really valuable for us to grow as performers – our usual set uses 'canned' music; the Men were extremely helpful in showing us the better way! Through the night, we continued to learn about the tone and culture of the Jazz Club – and we like to think that we got better in working together with the band. We think the best way to summarise the night is simply to say that Attori is looking forward to the next opportunity to perform with members of the Jazz Club!
The Brian Snow Quartet - Mothers Day (by Bill Kennedy) 11 May
Just when we thought it couldn't get any better… From the minute I walked in the door I just felt a special aura! Good, solid, tight start under the watchful eye / ear of Bob Passmore, ably supported by Cairns-ite Brian Snow, drummer extraordinaire Jason Cataldo, and Island-ite Sarah Shaw drawing our jazz receptors to attention with husky renditions of well-loved standards.
THEN… It got REALLY serious! Ken straddled his bongos, Les wrapped his lips around his Pet (trum type), Bob revitalised Sax in the City, and all the bass-wannabees in the audience just sat gob-smacked as Maureen Wallace danced across the keyboard of Bob's beast as though she'd been born with it… AND even David Salisbury would nod appreciatively at the brilliance of Yuri Leschenko's sax improvisations!!! BRILLIANT! "We were Just Friends, walking along Basin Street, watching Autumn Leaves start to fall…" when we opened up a whole new chapter of Life Enjoyment at Townsville Jazz Club!
Oh, and by the way… Jac and Jo tempted our taste buds with Spanakopita, and our Scottish visitor Patrick
from Cannonvale declared TJC "The Best!!!" Hoots Mon!
Stokes Nicholson Big Band (by Gary Waters) 25 May
Great music once again from the Stokes Nicholson Big Band. Vicki Salisbury was superb with many old favourites, Paper Moon, Orange Coloured Sky, Angel Eyes plus one that I think she's only done once before, This Can't Be Love. She fooled me with one song as I couldn't place it. On inquiring I discovered it was called
Bossa de la Tarde and was composed by her talented husband, David Salisbury. Les came to the party with a couple of vocals, Summertime and that old one that he does so well Bad Habits.
We had a few new or near new members of the band, Andrew Dodgson on drums, Emily Solomon in the
back line and Russell West on trombone. Russell's enthusiastic rendition of Hey Jude left him puffed out
and the audience enthralled!
The band morphed into an eight-piece, plus Vicki, for the middle bracket at which time Les paid tribute to
the late Bob Hebden (foundation member of Pacific Mainstream Jazz Band and Stokes Nicholson Jazz Band) and all those present stood for a minute's silence in memory of Heb. He was a great jazz drummer and artist and will be sorely missed by the members of the Jazz club.
Type A Personality Jazz Ensemble (by Bill Kennedy) 22 June
Remember that song? "Walks (with personality); Talks (with personality); Smiles (with personality)…" That's our Vicki!!! And of course, she and Mr Subtle-Sax David happily declare themselves 'Type A…' For those uneducated Jazz Villains amongst us… 'A' could be - Anything / Anywhere / Any time / Anyhow!
Ably backed by Sam, Maureen, Yuri, and Dave, with Les, Bob and Ken in the sit-in bracket, Vicki lulled us into a soft sense of well-being with Devil Moon, then left us wondering what Eartha Kitt REALLY meant about Her Heart Belonging to 'Daddy'! This led (naturally) to You Give Me Fever… (NOT dengue!), and the notion that Jazz Villians have Got the World on a String! And just when we thought it couldn't get any better… Vicki gave us a taste of her unique 'ululating'* technique! Rumour has it, this was acquired during a romantic interlude in Mexico with David, some years ago!
Having been made most welcome, as always, by Coralie, Margaret and the ladies, my taste buds were suitably tempted by Jac and Jo's Italian Patties! What better way to finish off a day spent strutting the Mall in kilts? [Reference to Bill's representation of Clan Kennedy in the Townsville Tartan Day parade that morning.
*For those who don't know, ululating is that high pitched trilling noise made by women in some culture
Junior See Poy & Friends (by Gary Waters) 3 July
It was great to see some out-of-towners at the club with Junior and Tommy See Poy and Harry Rivers on 13th July. Junior is a legendary saxophonist from Cairns and his son Tommy is an accomplished pianist. Along with well known vocalist/drummer Harry Rivers and local musos Bob Passmore and Les Nicholson, they presented an evening of exciting Jazz which was very well received by members and visitors.
John Garland & Friends (by Kay Lowe and Laurie Wickham) 9 March
As very recent new members of the Townsville Jazz Club, we have really enjoyed the three nights we have
attended so far. Each night has had that something different to delight us but each night has had in common – very talented musicians and wonderful music just begging to be danced to.
On Sunday evening, 9th March, in spite of the predicted bad weather, a good crowd was treated to a master class on the keyboard by the outstanding John Garland who was wonderfully supported by a team of true professionals. We could not stop toe tapping to the great presentation of swing and Latin rhythms. We particularly enjoyed the duo set with John on piano and his old friend Reg Braun on electric bass. They played together many years ago and it was nice to see them enjoying this special time together again. The magic of their music came through beautifully with Take Five and Hymn to Freedom. John's singing was a pure delight to hear. Voices like John's are few and far between. Some of the other band members joined in the latter part of the evening to end a most enjoyable night.
PMJB 40th Birthday Celebration (by Les Nicholson) 23 February
On 23 Feb, PMJB (Pacific Mainstream Jazz Band) celebrated our 40th anniversary and the night was one to remember. There were people coming out of the woodwork that we hadn't seen for years and it made me realise just how many people we have played to over the years.
Thanks to the committee and especially Leonie for arranging all the email best wishes we received. Almost called them telegrams, which shows just how long we have been hanging around town! It made for a fairly spectacular backdrop seeing them all on the walls as did some of the old photos of the band. Time has not been generous to most of us!
Thanks to the musos who attended and played, especially Dave and Vicki Salisbury who carried some of the brackets on the night. When musicians of their class and calibre take the time to come and celebrate with you then you know you are doing something right.
The only downer for the night was that my best mate Bob Hebden couldn't be with us but thank you to Richard for filling in.
I have said it before but the Townsville Jazz Club is like no other I have played at in Australia or around the world. We are always made to feel like we are going to a party and playing with our friends. We are very humbled by the reception we received on the night and the continued good will and affection that the members show us.
Thank you to all. We feel very privileged to be able to play at the club
PMJB (by Steve and Elaine Maguire) 23 March
Being our first time visiting the Townsville Jazz Club and our first experience of live jazz music neither my wife nor I really knew what to expect. I would like to say on behalf of both of us, thank you for a wonderful night on 23rd March. Firstly we were warmly greeted by the lovely ladies selling tickets at the door and shown to our table. During the night we were spoken to and welcomed by other club members including your club president Marie, leader of the band Les and Coralie to name a few. I have been to other clubs and have rarely felt so warmly welcomed and included from the outset.
The band was in my limited opinion outstanding with a great selection of music and to find out the members
have played together for 40 years in some form or another goes to show the strength of the music and these guys' love for it that came across in their performance. I would also like to say that the food on the night was also excellent. To be able to sit down and have a meal, listen to great music and have good conversation with new people is very rare these days.
In summary, we would both like to thank the club for a wonderful night we loved it and will be back again.
Anzac Nostalgia Night (by Lyn Tarring) 27 April


I had been looking forward to the Townsville Jazz Club's ANZAC Nostalgia Night and I wasn't disappointed. Our Nation's Flag was a perfect backdrop on stage along with the war time murals strategically placed around the walls, the photographic memorabilia, the red, white and blue old fashioned hand-made crepe paper streamers with balloon clusters on the ceiling, which immediately transported one back to a post war celebration. Appropriately chosen jazz tunes flowed from the instruments of the talented Red Poppies Dance Band (aka The Pacific Mainstream Jazz Band). What a repertoire these gentlemen (and I use that terminology loosely - for some anyway) have! Throughout their recitals this year I can't recall hearing them play the same tune twice! Their jazz tunes were interspersed with vocal war time sing-a-longs from guest artists The Nasho Singers.
Patrons too joined in the theme of the evening with some attending in dress of the period. Those on the dance floor were instantaneously caught up in the atmosphere and danced the night away. The Pride of Erin, the Gypsy Tap, the Swing Waltz and the Hokey Pokey, to name a few, came out of hibernation and were enjoyed by all.
The ladies in the kitchen once again excelled themselves. They too made sure their culinary delights reflected the evening's theme and included that old favourite Steak and Kidney Pie.
The seriousness of this nostalgia night was not forgotten. Retired Colonel PeterMcDougall delivered The Ode with expression and passion I'd not heard in some time.
Congratulations must go to new drummer Richard Juszczyk for his drum roll to lessen over enthusiastic patron chatter prior to the minimal formalities of the evening. Once again it was another entertaining night and congratulations to those who give freely of their talent and time to create such a wonderfully relaxing and enjoyable evening.
I salute you all.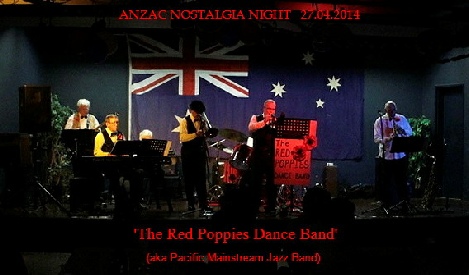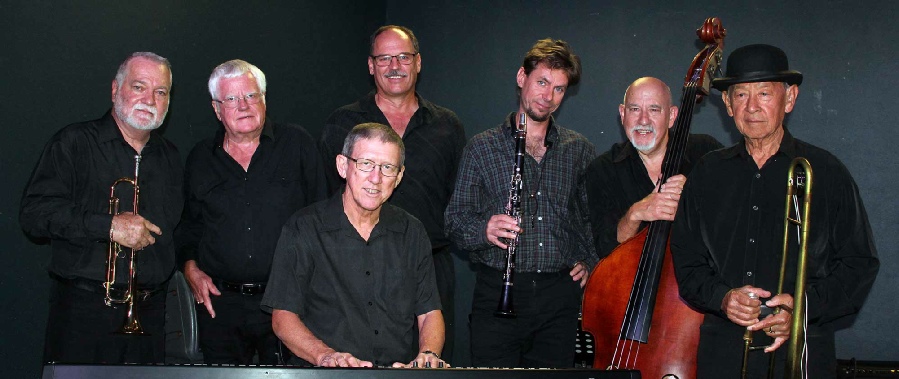 New Pacific Mainstream Jazz band 28 August
Les Nicholson - Trumpet Oscar Smith - Guitar John Ruffle - piano Richard Juszczyk - Drums
Yuri Leschenko - Saxophone & Clarinet Bob Passmore - Bass Neville Minon -Trombone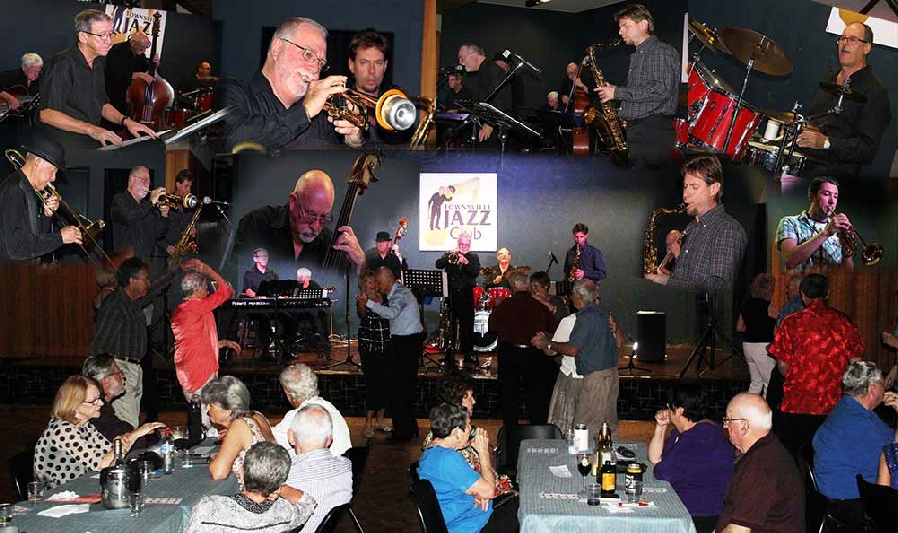 Opening Night 9 February
The committee received wonderful feedback about our 9th February Opening Night 2014 with special guest vocalists Kevin Wright and Scott Herron from Attori, backed by a collection of the finest jazz musicians ever to grace our stage. The line-up in All the President's Men changes depending on which local musicians will best suit the singer/s for that performance and the combination of Sam Glanville, Reg Braun, Bob Passmore, Les Nicholson, Paul Temple, David Salisbury and Troy Partti further enhanced the reputation this band has established over the past five years. Scott and Kevin are super smooth singers who take you back to your favourite Frank Sinatra and Dean Martin numbers.