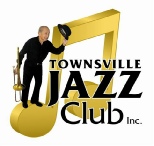 2009 Step OUT- Step UP: a developmental jazz program
In January 2009, the North Queensland Jazz Club received a grant from the RADF (Regional Arts Development Fund) through the Townsville City Council, to conduct Step OUT – Step UP: a program to take emerging jazz musicians and singers out of the classroom and up onto the stage.
The concept is to assist musicians and singers to Step OUT of the school systems or the non-professional playing arena and have them Step UP to playing in front of fee-paying audiences. There is a world of difference between playing with school bands or non-professional groups and the nuances of performing with professionals.
The number of competent, professional jazz players in Townsville is small and this program is designed to increase the city's jazz-playing personnel.
Auditions were completed in February and the successful applicants were introduced to NQ Jazz Club members and guests on Sunday 8 March 2009. On this night, Counterpoint was the featured band, led by Bob Passmore and the line-up included the mentors from the Step OUT – Step UP program.
The mentors were Vicki Salisbury (vocals), David Salisbury (saxophone), Larry Thomson (piano) and Les Nicholson (trumpet).
Over the next eight months these leading Townsville jazz musicians mentored and trained the 12 successful applicants in the art of singing and playing jazz. As well as attending workshops in improvisation and stagecraft the participants in the program obtained valuable playing experience by sitting in with local jazz bands at professional performances.
The participants performed with several different bands at NQ Jazz Club during the course of the year which allowed club members and guests the opportunity to see these artists from their performance with Counterpoint at the beginning of the program and watch their progress throughout the year. These keen young musicians also played at the Picnic Bay Life Savers Sunday jazz session and other venues, gaining experience with a variety of jazz bands.
Step OUT – Step UP culminated in a special jazz night at the NQ Jazz Club on 8 November 2009 when the program participants played and sang as STEPPING OUT – a newly developed jazz band with its own unique sound, supported by All the President's Men and their leading lady, Vick Salisbury.
SOSU Participants

Vocals
Jodi Pattinson
Myles Thomas
Jane Dowker
Carly Motti
(selected but didn't complete program)

Saxophone
Natalie Dajski
Letitia Appadu

Clarinet
Sonya Oldenburger
Cynthia Chambers

Trombone
Steven Lee

Piano
Sam Glanville
David Friedman
(selected but didn't complete program)

Guitar
Jeremy Hawker


Drums
Blake Stackman
Matt Sorensen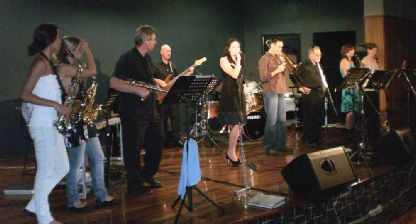 The final Stepping Out concert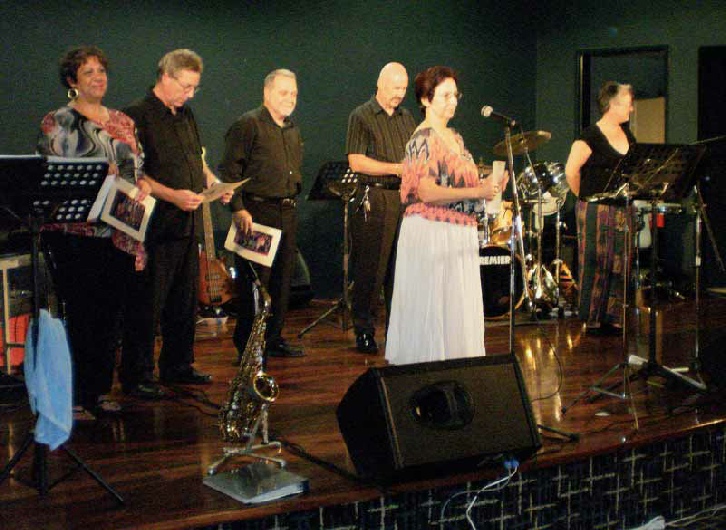 Some photos from the SOSU Project Finale at the NQ Jazz Club
on 25th of October 2009
Project mentors Vicki Salisbury, David Salisbury, Les Nicholson, Larry Thomson with RADF Co-ordinator Justine Wilkinson and NQ Jazz Club President Marie Gibson